Commercial fleet companies will have questions about prices in relation to benefits, contractual duties, customer service, and long-term usability before getting the fleet and asset GPS tracker.
We've dispelled a lot of common misconceptions and queries about business management to provide you with superior clarity before purchasing your next commercial asset GPS tracker equipment.
Therefore, before making the incorrect purchases, think about these issues and compare your answers to the fleet GPS tracker services on the market.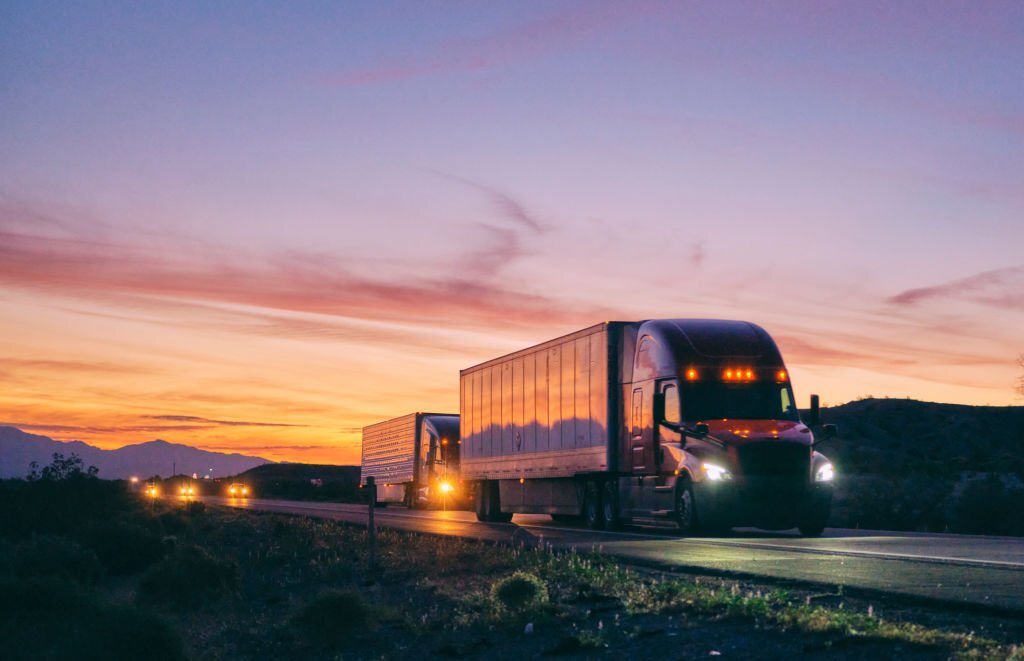 What to Know About Before Buying a Commercial GPS Tracker?
Given the abundance of GPS manufacturers available, diligent comparison shopping is essential to prevent receiving a bad price. Here are a few crucial aspects to think about when buying a business GPS.
Price
You want a fleet tracking solution that is affordable for your business. So you must take into account the cost of the subscription and the equipment.
You cannot afford to sign up for a membership for the entire year if the tracking solution is pricy and your company is seasonal. So that you require a versatile corporate GPS that you o for when you really use it.
Easy to Use
Unfortunately, many scalable GPS tracking systems are difficult to use and are not user-friendly. In terms of GPS tracker terminology, anything that takes more than 30 minutes to master is much too long; a lot of businesses design their user manuals with technical experts in mind.
Not all commercial trucking firms will have IT experts on staff that can rapidly understand user guides and highlight key functions of fleet GPS tracker gadgets.
While offering fleet GPS trackers versatile and feature-rich services, you must place emphasis on simplicity. While there are several fleet and asset GPS trackers on the market that are complex and challenging to use, ours is nevertheless scalable and easy to use.
Update Frequency
In conflict with most people's thoughts, too many updates might overload drivers and cause company confusion. However, updates that are spaced too far apart risk leaving out crucial details about your drivers or vehicles, which might cost you a lot of money. And this may also cause excessive downtime or poorly maintained logbooks.
A typical update cycle for the industry lasts about 120 seconds for moving trucks and an hour for stationary ones. The majority of monthly-based businesses that need long-term contracts give updates 6–12 times each hour, but only when the vehicle is in use. Make sure you keep fleet tracking in line with industry standards otherwise it would have a negative impact on productivity.
Security
Threats to cyber security have increased with the development of technology. Your company may be in danger if an authorized third party gained access to the GPS tracking devices in your fleet. These people will keep an eye on how the cars are moving and undermine your business.
Security is the initial feature of a top-notch corporate GPS. Find out from the seller if SSL encryption is supported by the program. The objective is to fend off any intrusions.
You don't want hackers to gain access to sensitive corporate data. Your company's drivers and equipment may be in danger as a result.
Features
You know what you want a commercial GPS to do for you before you buy one is important. Do all the features that you require exist? Your ROI is immediately affected if a commercial GPS omits a critical function. You may need to discover alternative strategies to make up for it.
Here're some features you should look for:
Fuel efficiency monitoring
Wireless distribution
Multiple alarms
Geo-fences
You should be careful with your fuel usage if you work in the oil and gas transportation or car rental industries. The fuel tracking tool records information about the vehicle's speed, how many turns it makes every mile, and how often it applies the brakes.
The GPS will show you how much gasoline each driver consumed and you can then decide using what implement strategies to cut down on gasoline usage.
Make sure the GPS you purchase notifies the office when a motorist exceeds the speed limit. You may use a feature like this to provide your staff with clear safety expectations.
The final line is that you have to take into account that a commercial GPS has a variety of beneficial features. And you should make sure these functions help improve the efficiency of your everyday business activities.
Another excellent solution for fleet tracking that you ought to think about is the Geo-fence function, which is a mapping feature that creates boundaries around construction sites.
The GPS notifies the driver if the car crosses these lines. Employees are prohibited from using the business property for independent work or personal gain.
Types of GPS Tracker
You may purchase several different kinds of vehicle GPS trackers. We will mention a number of them in this area of the commercial business GPS purchasing guide.
1) Passive GPS Tracking Devices
Loggers are another name for passive GPS trackers. These devices function the same as any other GPS tracking device. The only difference is that they won't provide the vehicle's position in real-time.
The data is instead saved on the hard disks and you can access the tracker and get the data whenever the necessity arises.
2) Real-Time GPS Trackers
It is easier to use a real-time GPS tracking gadget. It always keeps you informed of where your car is. Its installation procedure is simple.
The mechanics connect it to a port on the car. You must sign up for a monthly, quarterly, or annual service. Your vehicle's location is often updated by the service provider. The data can be accessible by computer or smartphone.
Integration
Managing company logistics involves a number of interrelated tasks. It is crucial to integrate a commercial GPS with other corporate systems. Think about getting a fleet GPS tracker that works with your invoicing and payroll software.
Sharing information throughout several business systems decreases the burden on your team and human error in your records.
Another point of interaction to consider is a mobile app that can be connected to a fleet tracking GPS. As a result, you will be able to get notifications regarding the presence of your assets from any place.
Scalability
Your little company has room to develop. Additionally, you want a platform that will expand with your business as you invest in commercial GPS. Make sure the application you're considering can handle a larger fleet.
Customer Reviews
Spend some time doing some research before deciding on a certain commercial GPS. You may get started by reading internet reviews.
Verify the objectivity of the reviews you are reading. Reviews include a wealth of knowledge about a certain product. There are many different viewpoints on GPS fleet tracking.
Making a business choice will be considerably simpler if you base it on the feedback. Always prioritize your company's needs, even when searching the internet for information.
Customer Support
The majority of businesses are financially stressed. It costs extra to hire customer service for their fleet tracking service. Sadly, you'll encounter some technical issues with your GPS device.
You are at a disadvantage if the merchant claims that the GPS gadget includes self-troubleshooting functions. You will be in danger if the system fails. The operations of your company will suffer.
Verify if the supplier offers dependable customer service. If you have a cause to call them, they'll be eager to solve your issue as soon as possible.
Maintenance
Periodically, GPS devices will need to be serviced and repaired. You need to be aware of if the seller offers upkeep services. You will have additional benefits if you can purchase straight from the manufacturer.
Subscription
A monthly fee is what GPS tracking businesses will want from you. Your business may be restricted in some manner by their contracts. If you commit to a lengthy contract, the quality of service you get can keep declining.
The business is no longer motivated to continue offering excellent services. You are, after all, bound to them for a very long time. Work only with merchants who are not attempting to bind you to lengthy contracts.
What Are the Benefits of Using Commercial GPS Trackers?
Cost-Saving
Fuel efficiency is your main concern when running a mobile workforce. You can dramatically save your gasoline costs with fleet tracking. Among the practices that raise fuel usage are;
Idling
Reckless driving
Using expensive gasoline
By keeping an eye on your drivers and cars in real-time, fleet tracking aids in resolving these challenges.
Your processes may be streamlined and waste can be decreased with the assistance of a commercial GPS tracker. When the car is idling, GPS will alert you, and you may ask the driver to switch it off.
Commercial GPS aids in lowering liability and risk. It may be used to track and curtail irresponsible driving in real-time. Your business might lose profit as a result of a collision involving several injuries. A benefit to your company is catching issues early before they cause costs.
Improve ROI
Your business's bottom line will really suffer if your fleet GPS tracker device is lacking functionality. Your firm will suffer if your bottom line suffers, and you might need to sell off some assets to make up the difference.
Thus it is crucial to have tracking features like geo-fences, wireless dispatching, segmented warnings, and fuel tracking. Check carefully with your present firm to determine if the tools have a good return on investment, and compare it to the wide range of profitable and business-friendly services we provide.
Improve Driving Behaviour
Fleet monitoring is essential for improving driving responsibility. When operating one of your company vehicles, an employee will drive carefully.
The fact that the firm is watching their every move is known to the drivers. Additionally, this encourages drivers to drive safely.
Improve Productivity
GPS fleet tracking systems are essential for rewarding your staff. The most obedient drivers might receive incentives. The goal is to encourage employees to drive defensively on the road and contribute to cost savings for the business.
Using a professional GPS system can help you work more productively. Your GPS can be integrated with other management software. To get relevant information, employees no longer have to transfer between platforms more frequently.
Better Customers Satisfaction
Customers are becoming more impatient today. They anticipate timely service and accurate information. You may provide clients with the information they require in real-time by using GPS tracking.
For instance, in the event of delays, an oil and transportation business must inform the client. You must give accurate answers if the client asks how much longer the delivery will take. This promotes the development of strong client connections.