The 2020 Shenzhen IOT-Smart Future Exhibition (IoT-Smart Future 2020) is a professional exhibition platform based on the IOT and 5G industry chain and focusing on smart hardware and smart community integrated solutions. Importing overseas high-quality industry resources will create more and better industry exchanges and cooperation opportunities for enterprises, also promote the development of the IOT and 5G industries.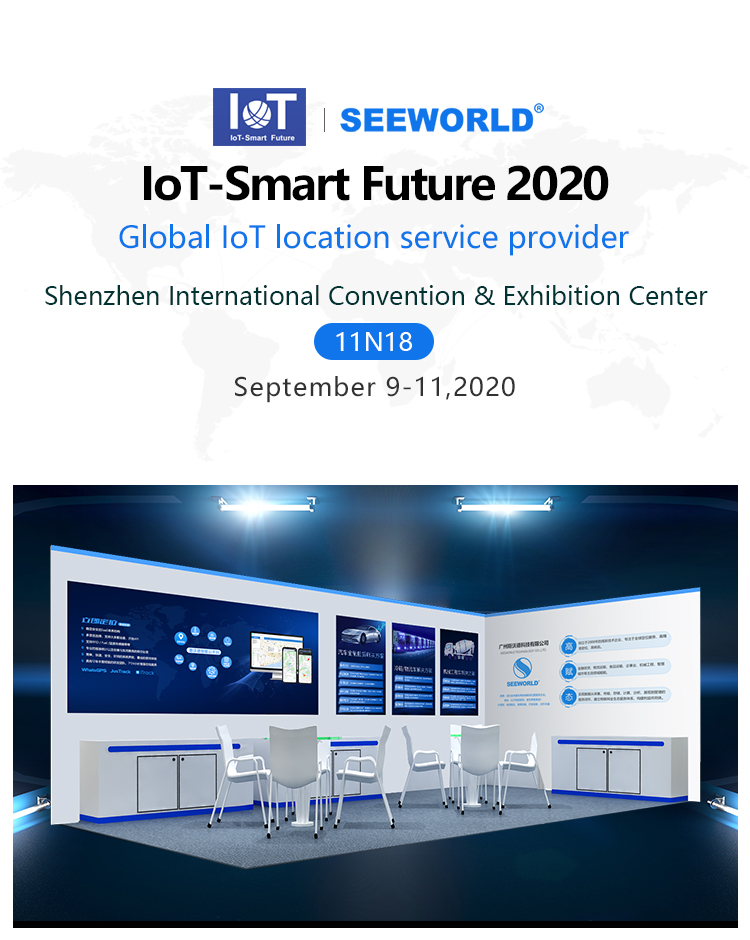 SEEWORLD will bring smart IOT solutions to the exhibition. We will fully demonstrate the application of solutions in the IOT industry such as smart car connection, smart car management, smart electric motorcycle, and smart transportation, which includes cold chain transportation, logistics transportation and so on.
Time: September 9th – 11th
Address: Shenzhen Convention And Exhibition Center (Baoan District)
position number:11N18
SEEWORLD has been focusing on the research and development of IOT application solutions for many years, and applied to many industries in the Internet of Things. We look forward to communicating with you at the exhibition to stimulate the vitality and creativity of the IOT and move towards a smarter future.