On December 31th, 2019, the brand "SEEWORLD" of Guangzhou SEEWORLD Technology Co., Ltd. was officially certified.Also We obtained the "four-star"brand certification, which once again showing the company's leading strength in brand building.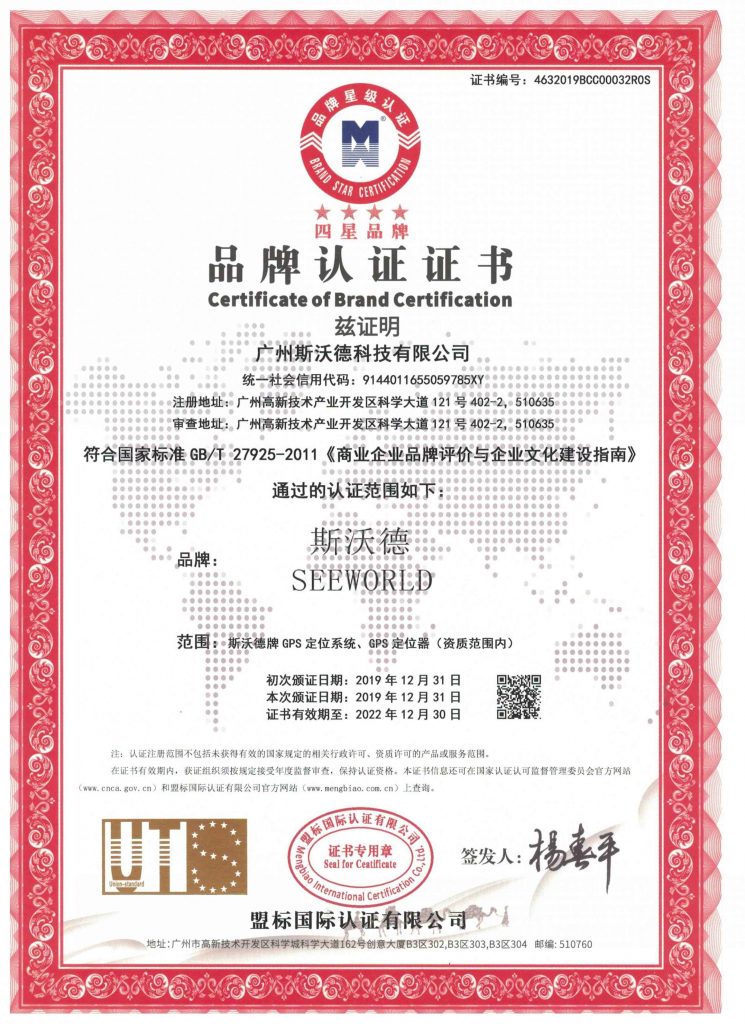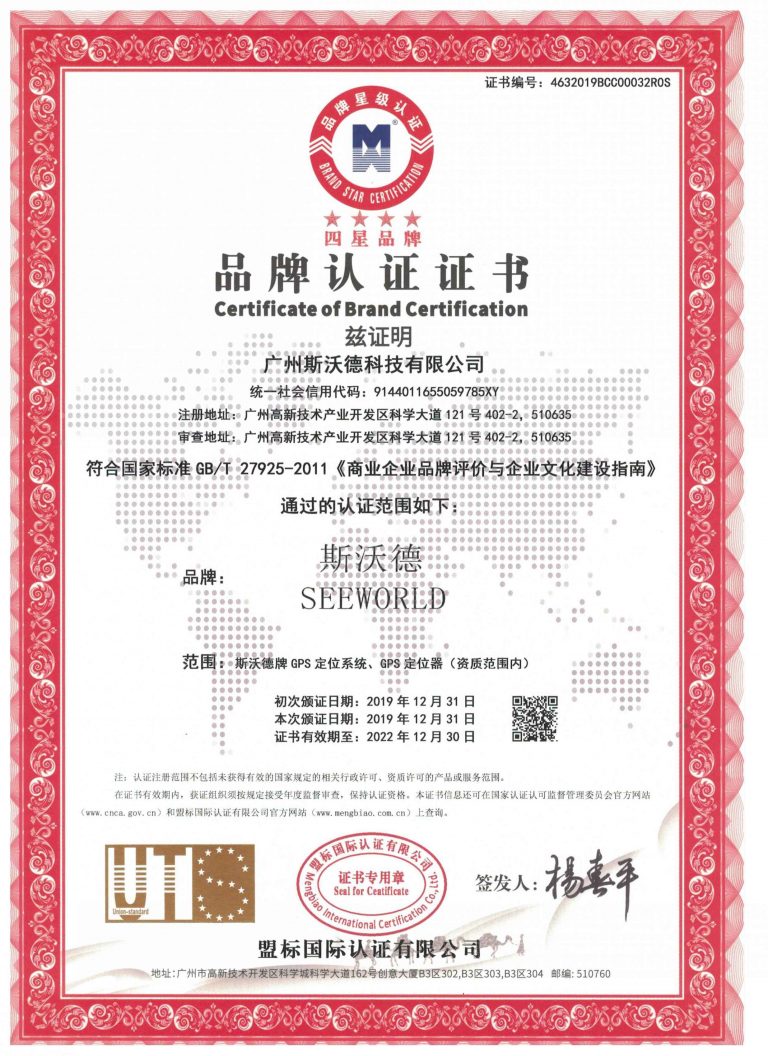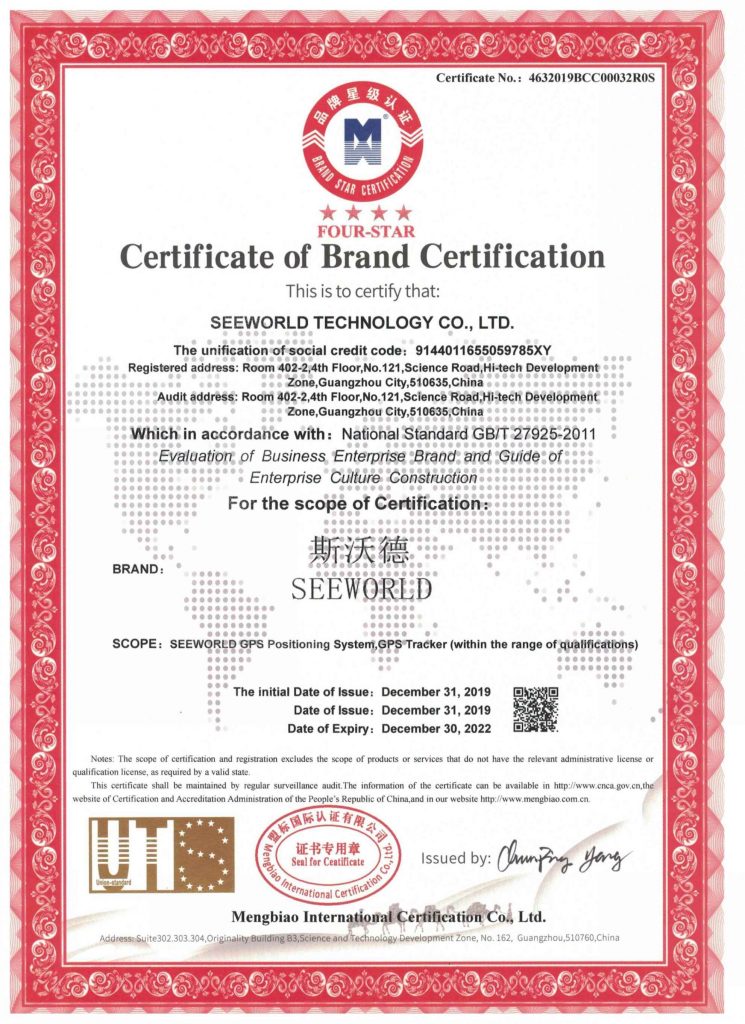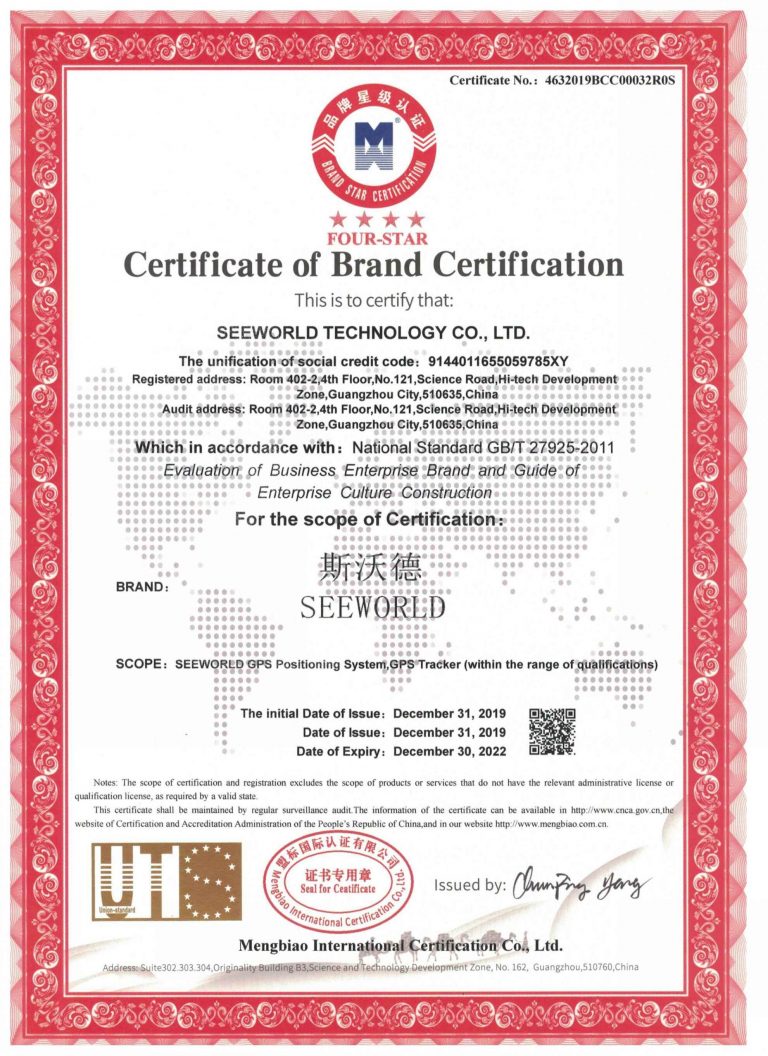 Star brand certification is China's authoritative and gold-based enterprise qualification certification. The review team conducted a comprehensive and rigorous review of the brand capabilities, quality, reputation, corporate culture, influence and other elements of Guangzhou Sward Technology Co., Ltd., as well as the service system, commodity service, customer service and management. In the end, "SEEWORLD" successfully obtained the "Four Star Certification" certificate.
The passing of this certification is a major step forward of SEEWORLD towards the "brand + service" innovative enterprise, and it is also a high recognition and praise of the industry for the company's adherence to brand building and leading services for many years.
Brand is not only a symbol of a product, but also a carrier of the relationship between the enterprise, products and customers. Since the establishment of SEEWORLD, it has always insisted on providing location services for the Internet of Things and continued to create value for customers and the industry, which has been recognized by the industry.
In the future, SEEWORLD will draw on the advantages of the brand, introduce talents and technology, and establish a management, supervision, and inspection mechanism of the brand system, so that the "SEEWORLD" brand will go to the world and contribute to the Chinese brand to the world!