4G Car GPS trackers are often regarded as a real-time tracking and anti-theft solution, as well as a tool to keep track of people and pets. These little tracking devices are quite useful regardless of what your aims are.
If you are using an OBD or wireless tracker, the fundamental concept is straightforward: install it inside a car or connect it to an inconspicuous place, and then you can follow the vehicle's locations using a website or smartphone app. For those who use trackers for fleet and asset management, a hardwired GPS tracker would be more cost-effective and provide more stable tracking information.
The features of GPS car trackers are quite similar but are often categorized into three types. Some use magnets to connect to the outside of the vehicle, while others need to be hidden inside for maximum safety. Some are battery-operated and must be recharged, while others are powered by the OBD port on your car.
These little devices send out automatic signals every few seconds (usually 5-30 seconds, depending on the type) to inform the vehicle's owner of its location.
GPS trackers include SIM cards as well as the necessary equipment to broadcast their locations. They resemble a very basic cell phone in some ways, and they also require a monthly or yearly subscription to operate.
To find the best 4G GPS tracker, we looked at the factors that make a good product, such as the battery life, overall size, cellular capabilities, and more. No matter if you want to track your vehicle, assets, or fleet, we have a solution for you.
Some users may require compact and magnetic trackers, while others may choose bigger trackers with longer battery life. We looked into 5G GPS tracker solutions in order to give you the best choices. Continue reading to find more 4G GPS trackers that fit your requirements at Seeworld.
Why 4G GPS Trackers Are Better Than 2G?
As the Internet of Things age progresses, governments are gradually phasing out backward network facilities, 2G networks are being phased out, and 4G networks have reached most countries. The 4G GPS tracking device outperforms 2G/3G models in terms of performance and data transmission speed.
And 4G GPS tracker can store more data and store longer (usually 60 days) than a 2G/3G GPS tracker, allowing you to search through your driving history and assist you in regulating your driving behavior and improving driver safety.
Moreover, a 4G GPS tracking device is a suitable fleet management options thanks to its simplicity connecting it to a PC and mobile app for real-time, accurate positioning information.
Top 3 Best 4G GPS Trackers for Vehicle and Fleet Management
Seeworld R12L is one of the best affordable 4G GPS trackers on the market. It has outstanding location monitoring capabilities, including real-time position tracking, vehicle speed tracking, comprehensive track playback, and a "GEO-Fence" feature that sent you notifications when a car leaves the set area.
The data is accessible through the website or the WhatsGPS app for iOS and Android.
Our WhatsGPS also contains important safety features that many competitors lack, such as an ACC detection system that sends an alarm if the clearance between the fronted car and your vehicle is too short.
Most importantly, it is reasonably priced and the membership charge is only $2 for the first year. There are no setup fees or contracts, and you can cancel at any time. The most competitive feature of our R12L 4G tracker is that you can integrate with another tracking platform if you have better choices as long as the protocol is satisfied.
This device needs to be hardwired into your car so that it can function normally. The gadget is powered by the car and does not require charging.
Check out the R12L 4G GPS tracker if you need a dependable GPS tracker to track movements in real-time. The dimensions of this 4G fleet GPS tracker are L82mm*W35mm*H14.5mm and it weighs only 39g. It is IP-65 water-resistant and the fast 4G LTE cellular connection keeps you connected all over the world.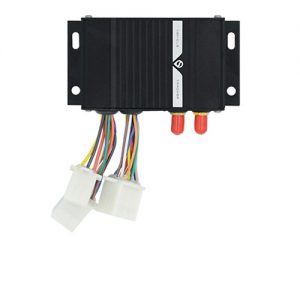 The Seeworld S208L truck GPS tracker is a fantastic choice for those who want to track their trucks and get global tracking capabilities. We designed our tracker to provide global coverage. It has a completely customized time and logging software that can be used practically anywhere.
Without the need for a rechargeable battery, you can install this car GPS tracker into your vehicle and done. In addition to basic tracking, the S208L GPS can gather full usage data from your car.
With the remote fuel/oil cut-off function, you can control your car, cut the oil and fuel electrically and protect your car safely. When your car vibrates the built-in vibration sensor will send you an SMS alarm. And you can get alarmed when the vehicle is out of the set speed.
Alerts for speed, vibration, and sudden acceleration can also be set up with the S208L. The S208L GPS tracker can be integrated with our WhatsGPS tracking platform, which is compatible with PC, iOS, and Android devices, allowing you to monitor your tracker and set up features like geofencing to receive notifications when the device leaves a certain region.
While an extra battery extension for the Seeworld S16L will add heft, it will prolong real-time monitoring – it can continue working for 8 hours a day and will last you more than one week.
S16L 4G GPS tracker has an intelligent power-saving mode based on sensor design, supports flexible switching of multiple working modes, and can be used in many different applications.
With power-saving mode, it can use for more than 2 years if require updating one time a day. The setup process is quite simple. You just need to attach it anywhere inconspicuous, which only takes five minutes to complete.
We propose the S16L if you need a wireless magnetic GPS tracker that can fit into small locations while yet providing enough battery life. This little device measures 76mm×50mm×30.5mm and weighs 260g. The magnetic GPS tracks you everywhere using different positioning modes such as GPS, BDS, and LBS.
How to Choose the Best 4G GPS Tracker?
Battery Life: 4G GPS trackers are divided into three categories: OBD tracker, wireless tracker, and hardwired GPS tracker. If the wireless GPS trackers are your go-to choice, think about the battery life. However, it's also worth noting that as the tracker gets longer battery life, they tend to get bigger, which is a trade-off you'll have to choose for yourself.
Size: Is your tracker required to fit into a tiny, cramped place, or can it be utilized outside? If your 4G GPS tracker has to be attached to a child's belt or a pet's collar. You might wish to pick a smaller gadget if you want to remain covert. Before you buy a tracker, you need the first figure out what size you want.
Software (Tracking System): Before you buy, check out the app (Android or iOS) or the website of your new possible 4G GPS tracker. Locating your device, setting up a geofence, and defining notification settings are all standard capabilities that should be available on the platform.
Cellular Communication: Typically, your 4G GPS will communicate with you over a cellular connection. To begin, determine if your device only supports domestic or international networks; if worldwide use is required, pick the latter. Second, the cellular feature will come with a monthly fee; make sure to check it out before making a selection.
FAQs on 4G GPS Trackers
What Is the Best 4G GPS tracker for Real-Time Tracking?
it provides real-time tracking anywhere in the United States thanks to its 4G LTE cellular connection; it has a rechargeable battery that can last up to 2 weeks on a single charge, and it comes in a small package.
Is There a 4G GPS Tracker With No Monthly Fee?
Just like a smartphone with a SIM card, a cellular connection requires continuing upkeep, all of the trackers on our list demand a subscription to function. At Seeworld, we provide a less expensive tracking solution to achieve the same purpose. Our tracking platform WhatsGPS cost $2 for the first year ($8 starts from the second year). And we also provide you with a lifetime offer which only costs you $15.