Car-sharing has become a solid source of extra revenue, and with a tourism sector boom on the horizon, there's never been a better time to start leveraging your car for some extra cash.
There is only one issue: vehicle security. While some car-sharing apps provide better insurance coverage for your vehicle than others, it's always a good idea to presume that your automobile is more essential to you than the platform you use.
That means you should be prepared for any of the dangers that come with renting your car out.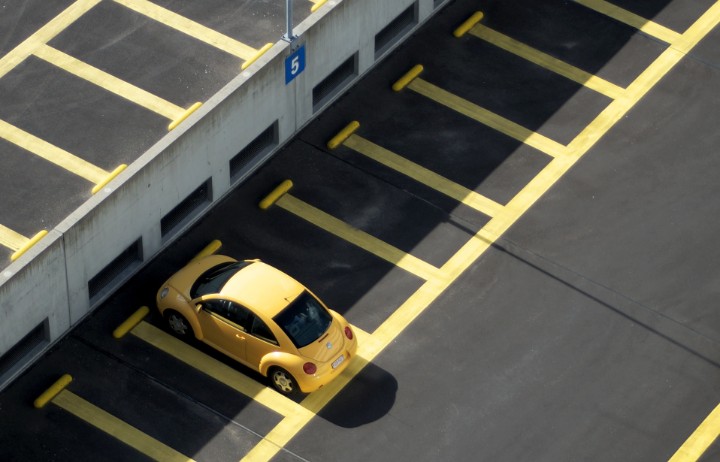 What Are the Advantages of Using GPS Rental Equipment Tracking?
1. Geofencing and tracking
It's just as hazardous as it is advantageous to lend your assets to others. Many heavy machinery assets are costly to replace.
You can maintain track of your heavy machinery, trailers, and other high-value assets at all times using the S208L GPS tracker for heavy machinery, trailers, and other high-value assets.
You may also use geofencing, which is a type of invisible virtual "fence" that sends an alarm when an asset exits a defined boundary. This data is critical for avoiding contract violations and ensuring that equipment is exactly where it should be.
Additionally, some GPS monitoring systems allow you to block starters to prevent criminals from turning them on if your asset is in danger.
You can delay starting your automobile, truck, or construction vehicle until the police come to the site to deal with the matter.
2. Keep An Eye On The Equipment's Condition
GPS tracking has had a substantial influence on maintenance management by using its automated way to monitor services fleetwide.
The ability to monitor run time is the most important feature of GPS tracking that enables equipment rental firms to keep up with maintenance.
You may plan maintenance depending on the equipment's runtime using GPS tracking. This will assist guarantee that maintenance is completed on schedule and that downtime is planned so that productivity is not lost.
3. Defending Against Theft
Some folks borrow equipment and never return it. And the equipment will be rented for a few days and will be paid for in cash or using a stolen credit card.
The location will be abandoned or the rental business will discover no such address or person exists when the equipment is not returned and the rental company arrives to collect!
The advantages of having a precise location for your rental assets in terms of assisting authorities in catching the thieves are obvious.
The correct rental equipment monitoring devices can help you do more than just locate a lost or stolen rental asset; they can also assist you to reduce the risk of damage to the asset if it is stolen by reducing the number of times criminals have it.
If you use a GPS tracking device for equipment that has geofencing or motion detection capabilities, for example, if the gadget violates the geofencing boundary or is moved "after hours," an alert will be sent immediately.
This alert can be used to immediately identify a suspected theft in progress and notify the authorities. This cuts down on the time it takes for authorities to track down and apprehend the thieves, lowering the chances that the asset will be damaged or destroyed before they can discover it.
4. Prevention of Unauthorized Use
One of the biggest concerns with renting equipment assets—especially heavy equipment like construction equipment or generators—is that the renter may try to utilize the equipment in ways that aren't permitted by the rental agreement.
They might, for example, utilize the equipment during off-peak hours, relocate it outside of the agreed-upon geographic area, or ignore fundamental maintenance needs.
These unauthorized usage actions put the equipment in jeopardy, increasing the likelihood of theft or failure. They can also be difficult to substantiate without GPS asset tracking.
With rental equipment GPS monitoring systems, however, you may obtain real-time information on the condition of your rental assets, as well as keep an inventory tracking spreadsheet with important data that can be utilized to spot unlawful equipment usage.
GPS tracking systems with diagnostics capabilities, for example, may let you track information like equipment activation times, engine statistics, and asset positions to see if the renter is adhering to the rental agreement's restrictions.
If the renter is abusing the asset, you may utilize the data from the tracking device to verify it and confront the renter so they can alter their ways.
5. Data and Reporting Improvements
Even if renters aren't abusing their rented equipment, the data collecting capabilities of GPS rental equipment tracking devices will be quite useful.
As your equipment approaches particular maintenance milestones, you can easily improve your asset maintenance scheduling using this data.
This reduces total maintenance expenses by allowing you to concentrate on preventative maintenance rather than more expensive emergency repair, which improves ROI by lowering costs.
With GPS rental equipment tracking devices, you can additionally track when individual assets are accessed remotely using startup/motion alerts, which provide extensive information on how certain assets are being utilized.
6. Improving the Accuracy of Invoices
Another advantage of having GPS tracking on your equipment is that it allows you to track run time, which improves invoice accuracy and billable time.
Knowing the precise amount of runtime will improve your invoicing accuracy if you bill clients based on the runtime of the vehicle and/or equipment.
Monitoring runtime eliminates the need to bill by the day, half-day, hour, or based on the odometer reading when the equipment returns to your yard. This highly tedious procedure of keeping track of the meter by hand will be automated by GPS tracking.
Top 3 Best GPS Trackers for Car Sharing and Renting Companies
S102 – 2G Real-Time GPS Tracker For Car Rental Companies With Light Sensor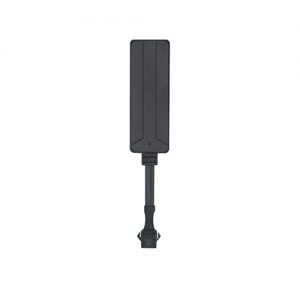 If you are looking for budget-friendly 2G GPS trackers for rental car companies, Seeworld has you covered, even if you have heavy equipment and construction assets spread across many project sites.
S102 GPS tracker for car rental companies is a two-wire real-time positioning device that features Geo-fence, real-time remote tracking, location checking, low battery alarm, and power failure alarm. The Geo-fence feature will notify you if the car leaves a certain boundary, giving you better control and monitoring for your rented cars.
Rental assets companies generally have lower renter requirements to compete with larger chains. This can involve renting a car without a credit card, which means that car rental companies will have a higher risk (although the companies can profit more from these business models).
You can monitor your valuable gear with our low-cost S102 GPS tracking devices. Seeworld's GPS tracking can help you protect your business and maintain task site continuity.
S208L 4G Hardwired GPS Tracking Device for Trucking Companies
Choose the most appropriate Seeworld GPS tracker for your requirements. It's a simple and cost-effective way to safeguard your heavy machinery and construction assets. Seeworld's GPS tracking does more than just provide you peace of mind. It also improves corporate efficiency.
The S208L is a 4G asset tracker that supports GPS/BDS dual positioning technology for transportation businesses. It combines real-time location, remote recording, remote flame-out, fuel report, numerous abnormal alerts, and other features into a single package. It's ideal for managing trucks and fleets, as well as cold chain transportation.
Based on the most up-to-date and precise GPS tracking technology, the Seeworld S208L tracker provides exceptional fleet vehicle monitoring information. This 4G hardwired GPS tracker features a variety of alarm systems, real-time tracking, location information display through (Android / iOS APP, Web / WAP) platform, and up to 3-meter positioning precision.
You may operate your automobile, cut the oil and gasoline electronically, and safeguard your car securely with the remote fuel/oil shut-off feature. The built-in vibration sensor in your car will send you an SMS alert whenever it vibrates. You can also be alerted if the vehicle deviates from the designated speed.
R12L 4G GPS Tracker for Fleet Management
You already know that the scale of your project and the cost of heavy equipment are inextricably linked. Seeworld GPS trackers make protecting your most valuable things simple – and extremely inexpensive. This hardwired 4G GPS tracker is better than magnetic or OBD tracking devices since it is more secure.
The most powerful tool at your disposal for getting instructions to your car at any time is real-time location data. As a 4G GPS tracker, R2L provides a better connection and more accurate data than a 2G device.
R12L GPS tracker provides real-time tracking with fast updates. You can simply monitor activity, create alerts, and produce custom reports thanks to the user-friendly interface of our tracking system – WhatsGPS – which costs only $2 for the first year. You can access your data from your Smartphone, Mac, or PC.
This 4G GPS car rental tracker's shell is made of a heavy-duty IP65 waterproof material that can work in a 5% ~ 95% humidity environment and up to +70℃ high-temperature environment.
Seeworld R12L tracker sends a displacement alarm when your vehicle is towed. Disassemble alarm, low battery, and power failure alarm are additional functions of our car rental tracking device.
Features to Look for Car Rental GPS Tracker
1. A Hardwired GPS Tracker or Wireless GPS Tracker
You'll find a broad range of magnetic GPS tracking solutions on Amazon, all promising the same benefits of keeping you safe. However, not all GPS trackers are the same. Battery-operated gadgets are inexpensive and easy to locate, so anybody can remove them.
Hardwired GPS car trackers are devices that are directly connected to the battery and ignition systems of a vehicle. The main advantage of these devices is that they can't be readily disconnected or detected because the installation normally hides them inside the vehicle's dashboard, which means that until you inform them, the folks renting your car will have no idea you have a GPS tracker installed.
One of the advantages of a hardwired GPS tracking device is that it is professionally set up. Most installers will give you with tech assistance and suggestions on how to utilize your tracking system even after your installation appointment.
2. Location Alerts
The next feature you'll want from your GPS tracking system is a variety of location alerts and options to collect the data you want. Geofences, the SOS panic button, and ignition alerts, for example, keep you informed about your vehicle's locations throughout the day without having to open the app.
Geofences are virtual limits that your car may use to be informed when it enters or departs a certain region. These are particularly useful if you want to establish distance limitations for your renter's journeys or have locations you'd prefer them to avoid, such as leaving the city, state, or country.
3. Real-Time Data
Many GPS monitoring systems have one major fault that prevents them from providing you with the security you require: they do not offer real-time tracking data. If you want to rent out your car securely, the most critical thing you need is real-time GPS tracking data.
While receiving information about where a car has been once it has been returned might be beneficial for private investigators, it is not very helpful in keeping your vehicle secure.
Because the 4G GPS tracker is powered by an LTE connection, you can use the WhatsGPS to retrieve your vehicle's location data at any time and from anywhere. In the case of an emergency, you can even obtain instructions on your car's position through the app!
This connection is maintained regardless of your location, whether it's across town or halfway over the globe.
The speeding alerts feature, which is also supported by real-time tracking, allows you to set a maximum speed for your car using this function. If a motorist exceeds this speed, you will be notified.