A GPS tracker is required if you want to know where your cars, vehicles, and assets are. Dedicated GPS trackers, unlike cellphones, allow you to follow the present location of your car and assets.
There are plenty of best GPS auto trackers available on the market, making it difficult to locate a GPS tracker without a monthly price, owing to the high cost of maintaining such a vast tracking system. Some companies promote "no monthly price," but actually require you to purchase yearly memberships in advance. This is misleading since dividing an annual cost by 12 yields a monthly fee.
If they actually do not charge a monthly subscription, they are only a GPS logger with no real-time capacity. That might not the thing you want to use for your car, vehicle, or fleet management.
Many of these "free" solutions contain upgrade options that unlock more functionality. And because of the need of transporting data, it's doubtful that you'll discover a good GPS tracker with no monthly fees.
Fortunately, we've taken the time to evaluate the best models on the market and put together a detailed shopping guide for the best low-cost car GPS trackers on the market today.
Having said that, you can find a GPS tracker with an affordable subscription plan. Seeworld understands the point and provides a low-cost tracking solution for those looking for a GPS tracker with a limited budget. Our tracking platform, WhatsGPS, cost only $2 for the first year and an $8 renewal fee for the next year. Also, a $15 lifetime plan is available.
Benefits of Using a GPS Car Tracker
#1. Safety and Anti-Theft
Because the car's locations can be tracked at any moment, having a GPS tracker provides security and peace of mind. If your automobile is stolen, you will receive an alert and be able to follow its location.
Advanced capabilities on some GPS monitoring gadgets include immediate alerts to the local police station in the event of an accident or built-in access to emergency support.
This is especially beneficial for rental car companies since passengers will feel more secure knowing the vehicle is being watched.
#2. Boosts Employee Productivity
Commercial vehicles may employ GPS trackers to assist business owners in better managing routes, and people, decreasing idle time, and better scheduling their vehicles, resulting in increased production.
#3. Reduces CO2 Emissions
A car GPS tracker provides information on the best and shortest route, allowing you to save money on gas. Shorter trips are also a fantastic method to reduce carbon emissions.
Not only that, but automated reporting will save even more paper, which means you'll be conserving forests as well.
#4. Customers Satisfaction
Real-time delivery tracking is available with car GPS trackers, which provide specific information on the actual location of the delivery truck.
This information may be utilized to offer consumers an approximate arrival time for their belongings. Sharing this information with your clients will undoubtedly please them and encourage them to use your business again in the future.
#5. Assists with Asset Protection
A car GPS tracker might help keep burglars from driving off with your valuables. If you have a GPS tracker on your car, truck, or trailer, you may be able to find and reclaim your belongings in the event of theft.
#6. Helps with Communication
A GPS vehicle monitoring system records your car's arrival and departure times at specific locations, eliminating the need to notify the driver or the office that the assignment has been accomplished, saving money on phone bills and other administrative tasks.
There are various advantages to installing a car tracker in your fleet. The tracker's reports will assist you in evaluating your employees' attendance and performance. No more wasteful overtime because an employee became disoriented and took an eternity to deliver the items.
Alternatives to the Best GPS Trackers without Subscription Fee
R56L – 4G OBD GPS Tracker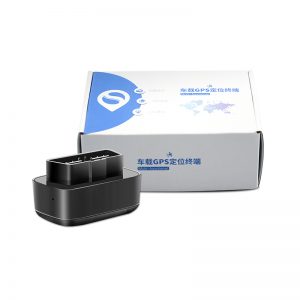 The Seeworld R56L GPS tracker is a hit product. This smart 4G OBD 2 GPS tracker comes with a high-quality microphone for voice monitoring and recording.
Because the R56L GPS tracker is equipped with a cutting-edge accelerometer, it can reliably identify risky driving behaviors such as sudden acceleration or braking. It plots these events on a map to illustrate where they took place.
The R56L OBD GPS tracker may also function as an OBD-II scanner, gathering car diagnostic data to assist you in further analysis.
Moreover, our tracking system WhatsGPS provides an easy dashboard where you can observe the activity of all cars in your fleet at a glance, making it a good option if you're a business owner or in charge of a commercial fleet.
S106 – 2G GPS Hardwired Asset Tracking Device
Next up is Seeworld S106 hardwired asset GPS tracker.  S106 trackers come with an OTA Firmware Upgrade that may be done remotely. With the OTA capability on S101 trackers, you can upgrade get remote upgrades and alter config parameters remotely, reducing maintenance expenses without having to remove your asset.
It gives you accurate updates as well as notifications for driving in progress, acceleration, and other things.
You can start your fleet management from $2 for the first year with our WhatsGPS tracking system. It's difficult to find a service like this for such a low price when Cloud infrastructure costs so much.
S208L Truck GPS Tracker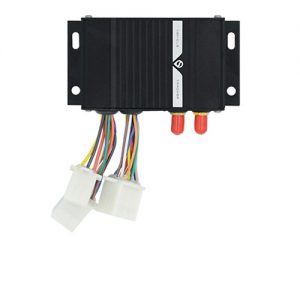 The S208L is a good choice if you want a GPS tracker for your truck and pickup truck. Based on the most up-to-date and precise GPS tracking technology, the Seeworld S208L truck tracker provides exceptional fleet vehicle monitoring information.
This 4G GPS tracker features a variety of alarm systems, real-time tracking, location information display through (Android / iOS APP, Web / WAP) platform, and positioning precision of up to 3 meters.
You may operate your car, cut the oil and gasoline electronically, and safeguard your car securely with the remote fuel/oil shut-off feature.
The vibration sensor in the S208L will send you an SMS alert if it vibrates. You can also be alerted if the vehicle deviates from the designated speed.
W15 – Wireless Magnetic GPS Tracker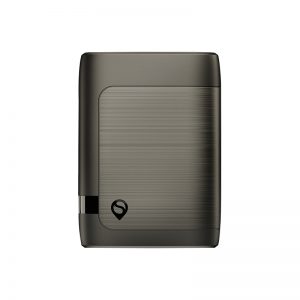 The Seeworld W15 is a magnetic GPS tracker with a self-contained SIM card slot. The tracker is compatible with our WhatsGPS platform and comes with a number of handy features that make it well worth the money.
It can last more than 2 years if it requires updating once per day, thanks to its large 6000 mAh battery. Its solid shell is IP65-waterproof and you can magnetically connect it to the bottom of your car without fear.
S5L – Best 4G GPS Tracker with Remote Engine Cut Off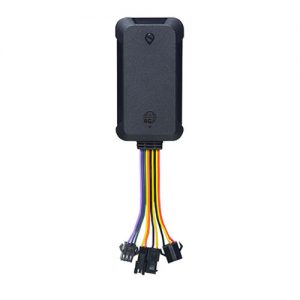 This S5L vehicle GPS tracker is a highly rated 4G GPS tracker that is incredibly simple to set up. It supports GPS/BDS/GLONASS positioning modes and comes with handy functions such as SOS emergency call, disassembles alarm, displacement alarm, electronic fences, remotely cut-off petrol/electricity, OTA, etc.
The 4G tracker is precise up to 10 meters and can track in real-time and also support previous routes replay.
The Seeworld S5L tracking device is one of the most cost-effective fleets tracking devices available at Seeworld. This
How to Choose the Best GPS Trackers without a Monthly Subscription
GPS loggers (passive GPS trackers) store data in the gadget itself. When the car comes home, the data can be automatically uploaded or retrieved.
A real-time GPS car tracker, on the other hand, broadcasts its location instantly (when a signal is available), however, it doesn't always have a signal. Here are some criteria to choose a good-quality GPS tracker:
#1. Price
The costs of both passive and real-time GPS options are about the same. Although many people believe that real-time car GPS monitoring is more expensive than passive options, the costs of these devices have dropped considerably because of improved infrastructure and technology.
#2. User Management and Access Control
Working on access control, user management, and commercial end-of-car management are vital components of fleet car management in your normal business operations. Each user profile can be added to and modified using these handy features.
You might also use roles to manage your access capabilities. A user can be assigned one or more roles. Furthermore, you may group particular individuals and examine data for the entire group.
#3. Alerts and Notifications
Real-time warnings and notifications are essential, and all our Seeworld GPS trackers can provide these functions. In the event of an accident, a GPS Tracker may capture data such as the car's speed, direction, and time, as well as communicate the last known location in real-time.
#4. Simple to Install
Consider the ease of installation and maintenance when selecting a GPS tracker for your car. Your gadget should be easily accessible and installed beneath the dashboard, under a seat, or in the trunk of your vehicle. Choose a common GPS tracker that is simple to set up, tiny, and lightweight.
Take these factors into mind if you're thinking about purchasing a GPS tracker. Choose a car tracking GPS gadget that fits all of the above criteria to secure the safety and security of your belongings.
Where Should You Hide a Vehicle Tracking Device?
Most GPS trackers require installation in a concealed area, however not all hidden locations are suitable for GPS tracker installation.
Let's look at some of the most popular places to put a GPS tracking device.
Under the Dash. This is a fantastic position, but the installation time and cost are significant because you will need to disassemble components of your dash or employ an expert. Unless you want to go beneath your dash to change the batteries, you'll need to hardwire the tracker.
Trunk. This is a nice spot, but it's easy to find and hard to hard-wire because there are no 12-volt cables to attach to. The heat from within the trunk can destroy the batteries that your GPS trackers rely on.
In a wheel well. Without having access to the interior of the automobile, you can use a magnetic GPS tracker and attach it to the inner wheel well.
In the front of the radiator. This is one of the best GPS hidden locations since it provides excellent performance and is simple to set up. Also, no one will suspect a tracker in front of the radiator, and hardwiring is simple due to the proximity of the battery connections or fuse box. This also protects the GPS's internal batteries from getting overheated inside the vehicle or trunk.