INTRO
Vehicle theft continues to pose an increasing challenge, with some countries experiencing record highs in such incidents. This issue is of significant concern to fleet owners operating in the leasing and rental industry. Fortunately, SEEWORLD asset GPS trackers offer a solution to tackle this problem, enabling businesses to safeguard valuable resources and prevent disruptions.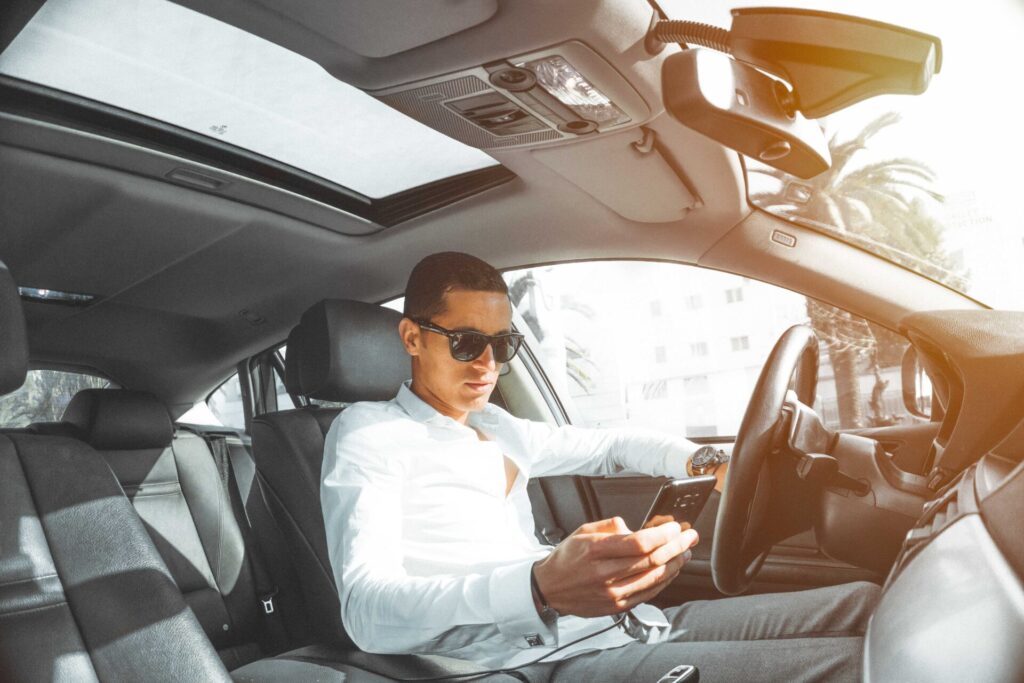 CHALLENGE
Automobile theft poses a significant challenge for fleet managers and business proprietors, particularly those engaged in vehicle leasing and rental services. According to the NICB, the year 2022 witnessed over 1 million car thefts in the United States, a number not seen since 2008. Fleet News also reports a surge in vehicle thefts during the first half of 2022 as pandemic-related lockdown restrictions were eased
Standard vehicle trackers offer a solution to this problem, but their conspicuous power source requirement, connected to the vehicle's battery, makes them less discreet. Seasoned thieves anticipate the presence of GPS trackers and make efforts to discover and disable them. Therefore, some solutions necessitate a tracking device that can be effortlessly concealed within various vehicle components, leaving no discernible marks, thereby significantly increasing the difficulty for thieves to detect and undermine these devices.
Ultimately, businesses are perpetually in pursuit of means to enhance their operational efficiency. Labor expenses commonly represent a substantial portion of a company's overall costs, and the availability of a tracker that requires no installation and can be positioned anywhere within the vehicle holds immense value, particularly in nations where labor costs are high. Thankfully, SEEWORLD offers precisely the device to address these challenges comprehensively
SOLUTION
In an era where asset security and efficient management are paramount, SEEWORLD S21L Asset Tracker emerges as the quintessential solution for businesses seeking comprehensive asset protection and streamlined management.
Effortless Installation, Concealment, and Tracking: Designed with practicality in mind, S21L boasts a user-friendly installation process and a compact form factor, making it remarkably easy to conceal within your assets. Whether monitoring a fleet of vehicles or safeguarding valuable equipment, our tracker offers discreet, dependable protection.
Robust Battery Capacity: Powered by a high-capacity 3000mAh rechargeable battery, S21L guarantees uninterrupted operation, reducing downtime and the need for frequent recharging.
SOS Alarm: At the heart of S21L is an integrated SOS alarm system, ensuring the safety of your assets and personnel by providing instant access to assistance when needed most.
Vibration Alarm: Stay ahead of potential threats with S21L's vibration alarm feature, which promptly notifies you of unauthorized activity or tampering, ensuring your assets remain secure at all times.
WHY SEEWORLD?
SEEWORLD is a global dynamic IOT location service provider.
It always focuses on LBS, CMP, OTA, and industry SaaS integrated cloud services to provide customers with a comprehensive, one-stop global dynamic IoT location services total solution to fully facilitate the digital transformation of traditional industries and SEEWORLD ecological synergy.
Its business includes auto finance, two-wheeled electric vehicles, new energy vehicles, smart delivery and logistics, smart sanitation, car rental, smart campus, and other parts of the vehicle's telematics.
So far, our business covers more than 170 countries and regions in Asia-Pacific, America, Europe, Middle East and Africa, and has exported more than 10 million sets of equipment.