Recently, SEEWORLD successfully registered the EU trademark and the Indian trademark, marking that SEEWORLD trademark "SEEWORLD" completed the registration layout in the global core market .
The registration of EU and Indian trademarks is an important part of SEEWORLD's expansion into the global market.For more than ten years since the brand was founded, SEEWORLD has been guided by market demand, with the mission of building an excellent global location service brand, insisting on independent research and development, based on local, and develop the Brand of globalization.
The EU trademark system is a trademark system adopted by the EU Conference in 1993 and used in 27 EU countries. SEEWORLD's successful registration of the EU trademark means that the SEEWORLD brand will receive comprehensive brand protection in the 27 member states of the entire EU, which is of great significance to SEEWORLD of development strategy in Europe.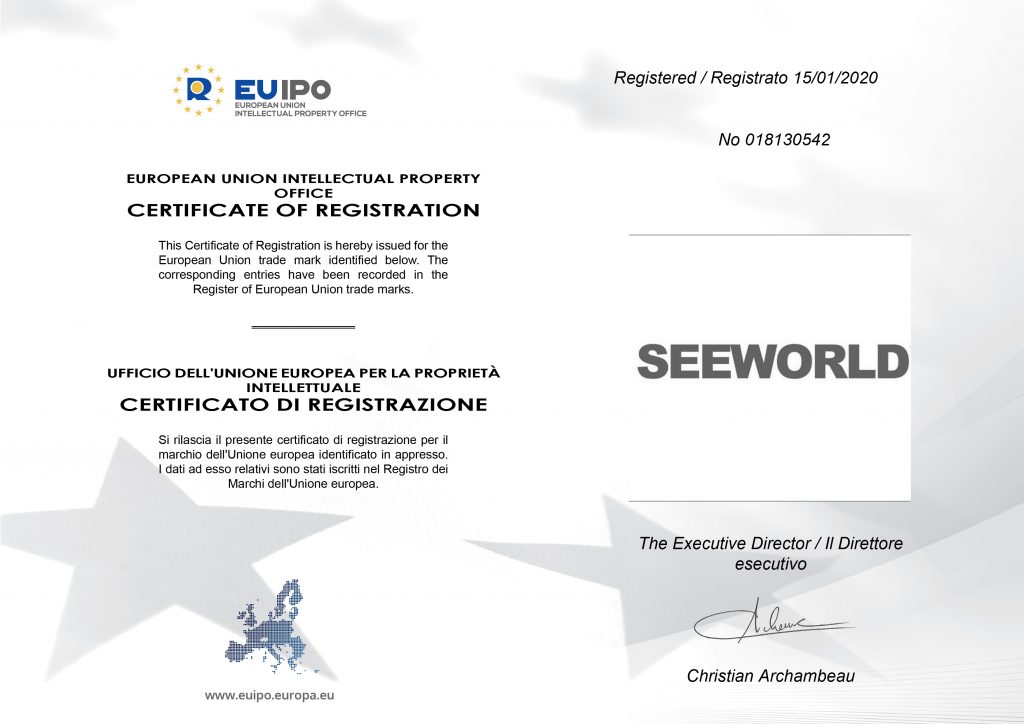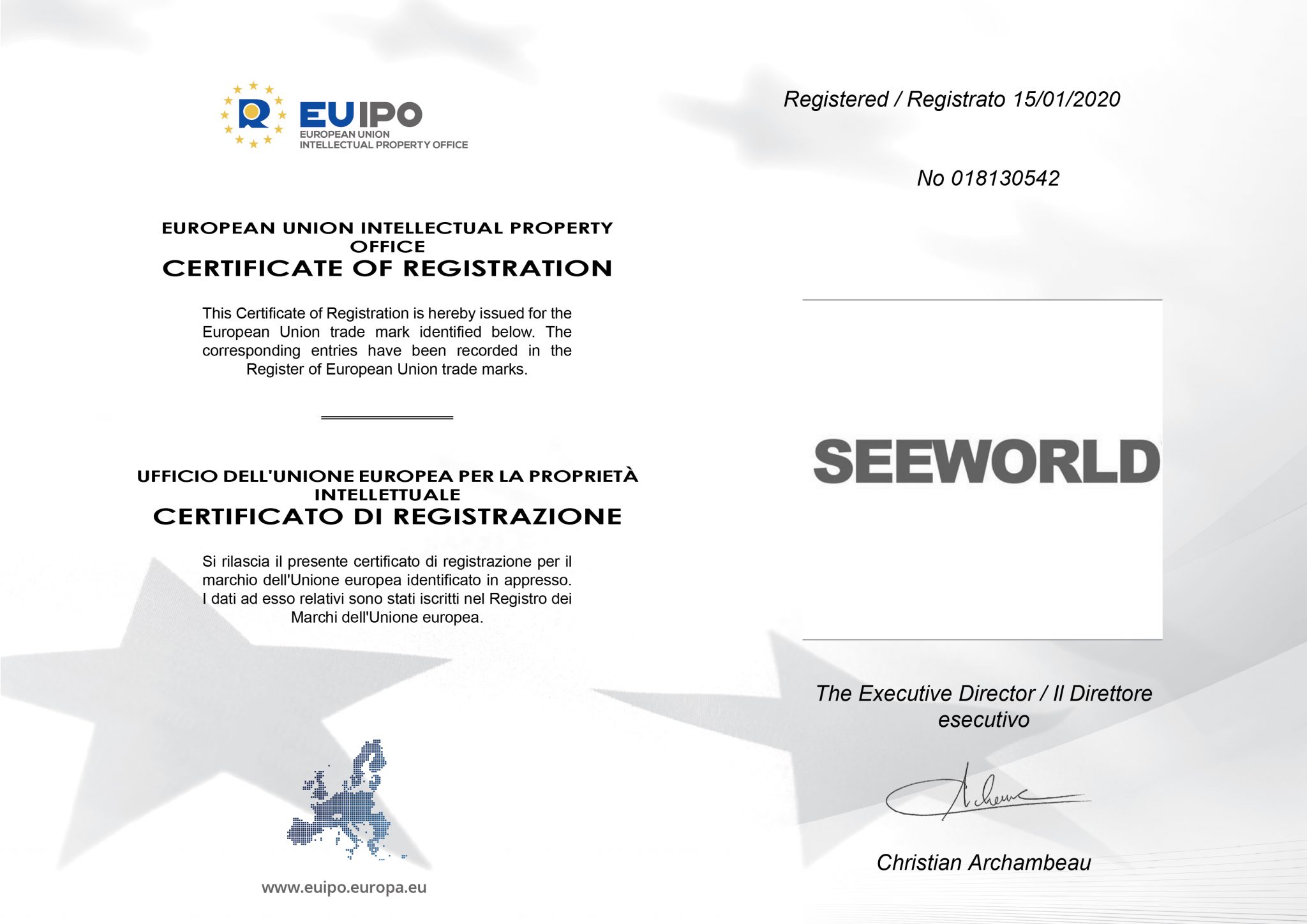 India has a broad market prospect and is one of the markets valued by many domestic and foreign companies. The successful registration of Indian trademarks means that SEEWORLD products and services can enter the Indian market and become well-known brands through operations.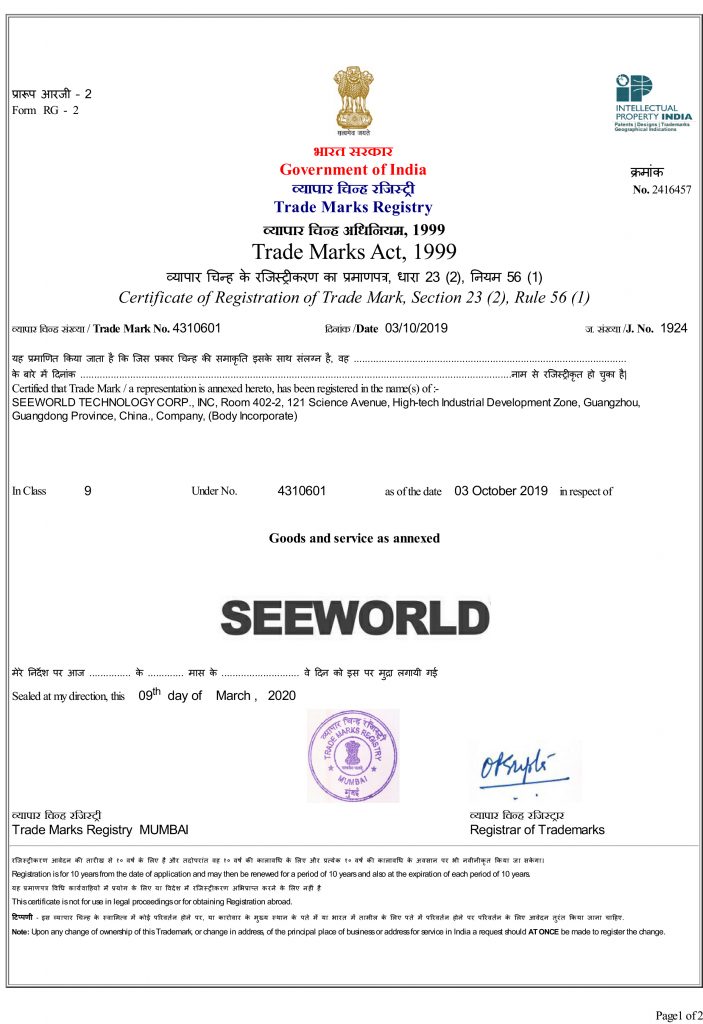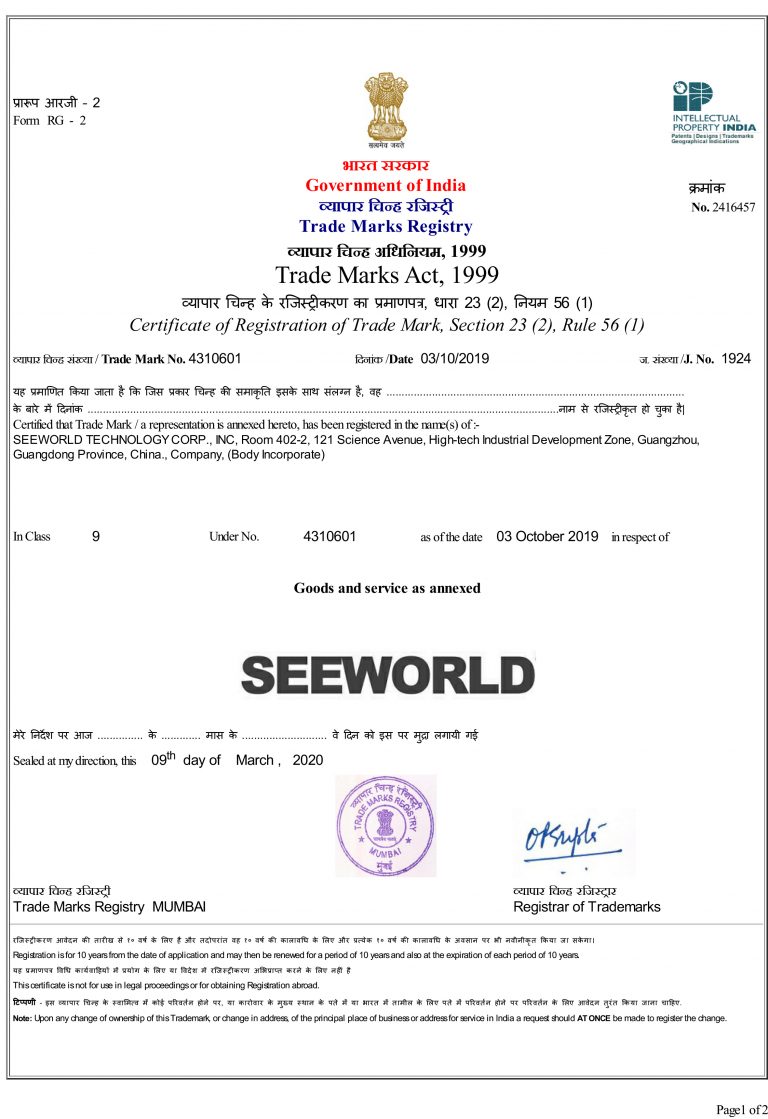 More than 10 years since the brand was founded,SEEWORLD series products and services have been exported to Southeast Asia, Central Asia, Africa, South America and other overseas markets, and have been widely recognized by overseas consumers.
The successful registration of EU and Indian trademarks will help the company strengthen the protection of brands ,registered trademarks and prevent the occurrence of trademark infringement incidents. For SEEWORLD, who is seeking to continue to expand its overseas market, it is undoubtedly more powerful. It also helps to improve the company's brand and market awareness, and further enhance the company's core competitiveness, which has a positive significance for the company's future development.