Car GPS tracker, also known as a car location tracker, is sought after by today's car owners for a variety of security purposes. And a vehicle with a car GPS tracker installed can be easily located, and also assist in tracking other valuables. There's a whole lot to think of when picking the hidden car tracking device, including features and functions. With that in mind, here comes a must-see GPS tracker guide to the best hidden GPS tracker for car.
1) What are the Types of Tracking Devices for Cars?
Normally, according to the way they work, hidden tracking devices for cars come in two types: one is a passive hidden tracking device, the other is an active hidden tracking device. 
Passive Hidden Tracking Device: It is considered a data logging device that records all the routes the car takes, as well as collects a lot of driving data which can be downloaded later on. They're not real-time working devices, which means they don't need a continuous net connection. One special point is that you aren't allowed to get regular updates with these sorts of trackers. 
Active Hidden Tracking Device: It can deliver you the info whenever you want. Compared with the passive tracker, an active hidden tracking device needs a persistent data connection to deliver real-time data and requires even more power. Therefore, having powerful batteries inside really matters unless you change them regularly. The benefit of active trackers is that they can have a basic understanding of the car owner's condition in real-time, which can save them, especially in an emergency.
2) 7 Main Features of Hidden GPS Tracker
When you deep dive and take a look at those hidden GPS trackers, you'll notice that GPS tracker features related issues hold a prominent place. Here comes with some important GPS tracker features that the best-hidden car GPS tracker must have: 
Real-time tracking: Real-time tracking is monitoring the location of your car in real-time. Normally, it's assisted by GPS tracking systems to make this function come true. 
A powerful battery: The best hidden GPS tracker for cars with long battery life is what most car owners care about. 
A hidden GPS tracker for a car, especially the active tracker, requires a continuation in the data connection and data sending, which means it needs a powerful battery with long service life. 
Detailed driving history report: You can overview the routes that you have passed and how the car was driven. 
Casing/ Housing: Because hidden car tracker is often put in unguarded areas for their portability, it's necessary to install them with good housing for further protection. Besides, it would be a bonus if the casing had an easy-to-install option, such as a magnetic casing.
Live speed alert: You can be alerted when over-speed driving. 
Proximity alerts: You'll be noticed before reaching a destination you've already set on the map, which reduces double-checking to see if you've reached your destination.
Geofencing: The hidden GPS tracker's geo-fencing feature is in a position to create an impact on the notification of drivers when they leave a predetermined area.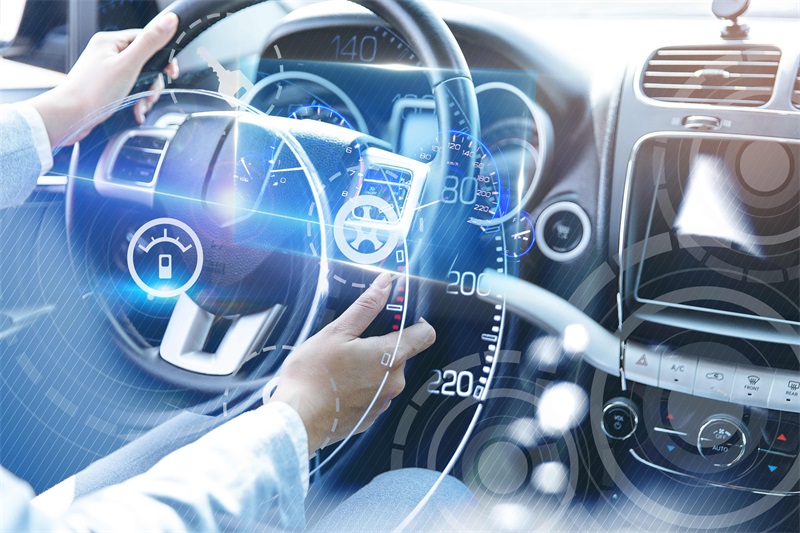 3) The 5 Best Hidden GPS Tracker for Car in 2024

If you are still hesitant about buying the best hidden GPS tracker for a car, check out our recommendations that get people's preferences. 
SEEWORLD W15 2G GPS Tracker
Tracking your loved cars and other valuables with our SEEWORLD W15 tracker.
SEEWORLD W15 is an excellent 2G wireless GPS tracker for a car on any occasion or situation. Not only does it track pets or people it can also be used to locate financial risk control industry, cargo transportation supervision and group car fleet management, and more.
W15 has strong magnetic adsorption which can be easily hidden without complicated installation and achieve a long standby time.
Product Highlights:
Supports GPS/BDS/LBS triple positioning technology.
Remote live audio monitoring
Remote recording
Multiple working modes: Alarm clock mode, week mode, positioning mode.
Vibration alarm
Low battery alarm
Over speed alarm
SEEWORLD R11 2G Wired GPS Tracker for Car with Driving Behavior Analysis 
SEEWORLD R11 is one of the most cost-effective vehicle GPS trackers with a brand-new look. It's a multi-purpose tracking device that is an ideal choice for auto finance, leasing, mortgage, other fleet management, etc.
The real-time tracking data, including but not limited to vehicle driving area, speed, and parking time, are accessible through GPS tracking systems such as WhatsGPS.
When the vehicle starts, the GPS vehicle tracking goes online faster and more accurately. R11 GPS tracker perfectly solves the precise positioning of poor GPS signals.
Product Highlights:
ACC Detection
Driving Behavior Analysis
Remote Fuel Cut-off and Power Control
Vibration Alarm
Low Battery Alarm
GEO-Fence Alarm
SEEWORLD R12L 4G Vehicle Tracking Device
R12L tracker is among the best hidden car tracking devices available in the market. It's a global 4G vehicle tracker, supporting GPS/BDS dual positioning technology. It can realize microsecond positioning and low latency return transmission, 10+ alarm mechanisms to protect vehicles.
R12L is one of the most user-friendly tracking solutions, which can be widely used in a car loan, logistics, electric vehicle anti-theft, and other scenarios. 
Product Highlights:
Supports GPS/BDS dual positioning technology
Vibration Alarm
Remote Fuel Cut-off and Power Control
Power Failure Alarm
Over Speed Alarm
ACC Detection
Track Playback 
SEEWORLD S06A Best Hidden GPS Tracker for Car with Long Battery Life
S06A car tracker is small enough to easily hide anywhere! This tracking device is best known for having a long battery life, which means that S06A is allowed to be used for a long time after turning off the power. 
Upon installation in the car, it can send you all data such as the driving history report, location, fuel condition. 
It's a portable GPS car tracker that assists you in getting driving data from the phone, computer, or vehicle tracking software.
Product Highlights:
Remotely cut-off petrol/electricity and OTA
Remotely voice monitoring and recording
SOS emergency call
Light sensor and disassemble alarm
ACC detection and alarm
Rapid acceleration/deceleration /collision alarm
Power off alarm, low battery alarm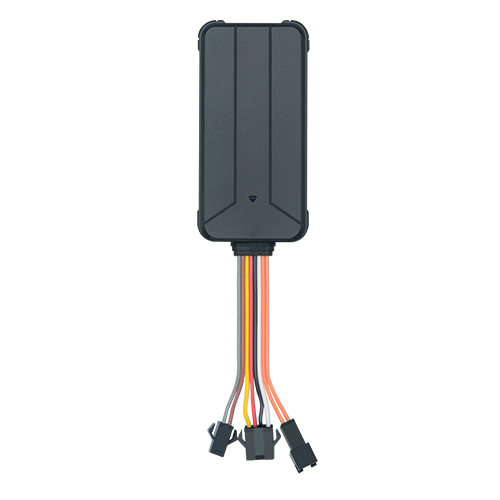 SEEWORLD S5L- 4G Vehicle GPS Tracker
SEEWORLD offers a hidden GPS tracker that can be used as a motorcycle GPS tracker, pet tracker, personal/international GPS tracker, etc. 
S5L mini tracker is a real time GPS tracker offering real-time positioning. It's a good tracker for unobtrusive tracking. 
It's friendly to the car owners for its easy installation and fixes. You can be alerted when it comes to dismantling the device.
Product Highlights:
GPS/BDS/GLONASS positioning modes, GPS+AGPS dual auxiliary positioning
Remotely cut-off petrol/electricity and OTA
Remotely voice monitoring (optional) and recording
SOS emergency call
Light sensor and disassemble alarm
ACC detection and alarm
Rapid acceleration/deceleration /collision alarm
Power off alarm, low battery alarm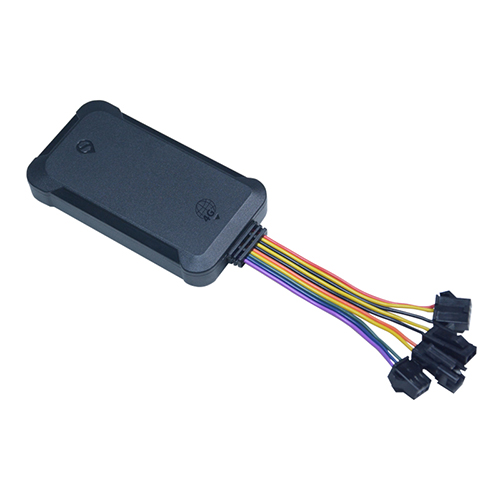 5) What are the Benefits of Hidden GPS Tracking?
Everyone sees the benefit of GPS tracking when having access to the GPS tracking service in the GPS tracking market. SEEWORLD has rounded up the benefits of hidden GPS tracking below. 
Locate vehicle location anytime: A GPS tracker installed in your car can assist you in locating your vehicle anytime, anywhere. If the car GPS tracker lies in a location with a consistent net link, it will continuously update data on your phone or any other tool of your option by means of email as well as SMS or via a specialized GPS car tracking system.
Tracking lost vehicles: With the help of a reliable GPS tracking device, your stolen car can be found efficiently by sharing your car's tracking information with the police. 
Assess your car's efficiency: All you need to do is set up a secret tracking gadget in your car to check your car's efficiency by understanding exactly how far the car has traveled, the type of path it has taken, the chauffeur's rate and also driving behavior.
Peace of mind: No one can expect to keep an eye on their vehicle and driver at all times, even if someone had a camera on their care 24/7. GPS locator is a good helper to know the driver's whereabouts and obtain prompt assistance in an emergency. 
Query old records: GPS trackers can access old travel records to check routes and previous encounters. In case of an accident, these collated data can also be used as proof.
Obtain trip information and also statistics: Some statistics such as gas mileage, gas use, and other details for long journeys can be assessed.
Calculate the remaining time to complete the journey: When you know the remaining range to the destination and the rate of the car, you can conveniently calculate the staying time to complete the journey.  
6) Factors to Consider Before Buying a Hidden GPS Tracker
Real-time location: You can know the real-time location of your vehicle through a hidden GPS tracker.
Hidden: Hidden features indicate that the GPS device should not be too large and heavy.
Monitoring capabilities: GPS trackers can generally be monitored through these mobile apps or GPS positioning systems. SEEWORLD WhatsGPS is one fast, accurate, and stable GPS tracking system, offering users the ideal way to have real-time data about the location.
Battery: GPS trackers with built-in long-lasting batteries can locate the vehicle for long periods.
Installation: Trackers that are easy to install are also advocated and should also be kept out of sight.
GPS Tracker Cost: Car tracker prices vary from different models. A good GPS tracking device will also be fully functional.  
Coverage: Make sure the GPS tracker you buy can cover those areas where the vehicle travels frequently.
Plan: Think about your intentions for using the GPS tracker and what to do next.
Technical Support: Tracking devices are not simple technical devices, but require certain technical knowledge. So make sure the GPS tracker company can provide after-sales. 
7) FAQs (Frequently Asked Questions):

How do you hide a GPS tracker?
One question people often ask is how to hide a GPS tracker. Normally, it can be magnetically hidden to somewhere such as a vehicle's bottom, console, or mental surface. Or it can even be put in someone's pocket as well.  
Where do you plug in a tracker?
The market has flooded with many battery-powered GPS trackers that have no need to plug into a data port. While some GPS tracker wired to car battery makes their way into the GPS tracker industry. Those GPS trackers are small and portable enough to be hidden easily, not least because hiding is our primary purpose.
How do you disable vehicle GPS tracking? 
There are two scenarios on how to disable vehicle GPS tracking: one where the person setting up the tracker disables it, and one where the person identifying the tracker disables it.
Is tracking someone's car illegal?
Regulations vary by state, thus, it would be wise to check your local laws. According to the NCSL (National Conference of State Legislatures), a number of states forbid installing a tracker in an auto without the approval of the vehicle proprietor. A number of others typically forbid monitoring without the approval of the individual being tracked. There can be exemptions, such as a parent or guardian monitoring a minor youngster's lorry. According to BrickHouse Safety and security, however, it's usually lawful to track your own car.
How does an alert get from the tracker to my phone or PC?
All GPS trackers utilize SIM cards to transfer their data over mobile information networks to the business's web servers. The info is after that relayed to the clients' applications. So, updates about a vehicle's place as well as other details may be postponed if the tracker is in a dead zone or the signal is blocked.
As referenced beforehand, hidden GPS devices can be used to recover stolen vehicles, track driver safety, and for fleet managers to monitor the location of vehicles, etc.
Knowing the car tracker guide can help you avoid minefields before buying. As for which types of a hidden GPS trackers to buy, you should determine the purpose and function of the best car hidden GPS tracker based on your requirements.