A GPS (Global Positioning System) tracker is a tool for pinpointing a vehicle's precise location and movement. A GPS tracker can be attached to a vehicle or worn by a person as a personal GPS tracker. Satellite technology is used by the GPS tracker to detect location.
A constellation of satellites known as the GNSS (Global Navigation Satellite System) offers positioning, navigation, and timing (PNT) services on a local, national, or international scale.
Although GPS is the GNSS that is used the most frequently worldwide, several nations have their own GNSS network.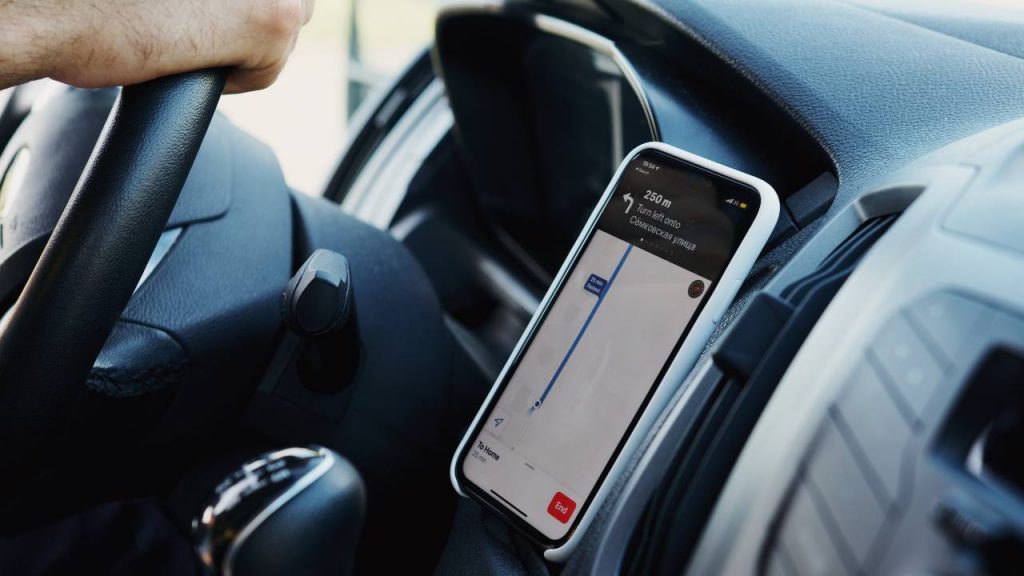 When Was GPS Invented?
In 1973, the US DOD (Department of Defense) began developing GPS. And the prototype was released in 1978. GPS was initially exclusively intended for military use, but by the 1980s, it had been made available for civilian use as well. The GPS system is under the supervision of the US government. Access to the GPS System is free for anybody possessing a GPS receiver.
Types of GPS Tracker
Based on their most common uses, GPS trackers fall into two major categories: personal tracking devices and vehicle tracking devices.
Personal GPS tracker. As the name suggested, it is designed for personal use. Other names for these trackers include wearables and portable GPS trackers. These trackers are used to keep tabs on your kids, senior citizens, and pets. The major goal of these tools is to guarantee the protection of all the people close to you in your household.
Car GPS tracker. It allows vehicle positioning and monitoring. These GPS trackers usually come in three different types.
Plug-in
Battery-powered
Hardwired
Depending on your needs, employing GPS trackers has a broad range of advantages. To survive the rigors of regular use, GPS trackers must be well-built. This article's goal is to provide information about some of the best waterproof GPS trackers in 2022.
This list was created after researching the trackers from well-known GPS tracker manufacturers. The goal is to provide information about the distinctive qualities of each product and how they will benefit you.
Before learning about the best waterproof GPS trackers, you should read about the main features of purchasing one.
Top 3 Best Waterproof GPS Trackers
Seeworld R11 2G Waterproof GPS Tracker for Fleet
In the market for vehicle GPS trackers, Seeworld is a reputable Chinese brand. Seeworld R11 includes ACC detection, vibration alarm, GEO-fence alarm, and other features. Your professional demands for GPS connectivity and fleet tracking are both met by these solutions.
The Seeworld waterproof R11 GPS tracker is most suitable for those looking for an affordable fleet and asset tracking solution. It is a cost-effective solution with safety features like theft warnings, geofencing, and safe zone notifications to safeguard the safety of your fleet and asset.
Features:
Driving Behavior Analysis
Remote Engine/Oil Cut-off and Power Control
ACC Detection
Vibration Alarm
Low Battery Alarm
GEO-Fence Alarm
L80mm x W28mm x H14mm in size
Operating temperature: -30℃~+80℃
Working humidity: 35%~80%
IP65 Waterproof
Seeworld R12L 4G Waterproof GPS Tracker for Fleet and Asset
The Seeworld R12L comes with a remote fuel cut-off control, making it a versatile waterproof GPS tracker for fleet management. Seeworld R12L is a global 4G CAT1 vehicle tracking device, which supports GPS/BDS dual positioning technology, realizing microsecond positioning and low latency return transmission, 10+ alarm mechanisms to protect vehicles, and can be widely used in car loan, logistics, electric vehicle anti-theft, and other scenarios.
Features:
Real-Time Movement Tracking
Vibration Alarm
Remote Fuel Cut-off and Power Control
Power Failure Alarm
Over Speed Alarm
ACC Detection
Track Playback
L82mm x W35mm x H14.5mm
Tracking in Discreet Dark Mode
IP65 waterproof
5%~95% working humidity
Satellite tracking technology plus 4G LTE.
Positioning time: Avg.hot start <2s
Seeworld S16LA Magnetic Waterproof Tracker
From wireless GPS trackers to hardwired GPS tracking equipment, Seeworld GPS trackers have everything you need.
S16LA is a wireless 4G GPS tracker for assets, fleet, and working vehicle management. The S16LA vehicle tracker is small, light, and powerful. It comes with a water-resistant magnetic shell that can be attached to vehicles, motorcycles, or other vehicles you want to track.
With this magnetic GPS tracker, you can track vehicles, working equipment, rented car, and anything else you are spent time and money on.
Features:
Low battery alarm, vibration alarm, speeding alarm, single-fence, and multi-fence alarms
Built-in anti-disassembly device, high-sensitivity sensor
Remote monitoring and automatic recording
Blind spot retransmission
Driving behavior analysis
Waterproof IP65
Operating temperature: -20℃~+70℃
61mm × 32mm × 20.5mm